On February 6th, the Ethiopian company closed a $2m deal with Partech, Orange Digital Ventures and Consonance Investments Managers. This new round of investment has strengthened the position of the startup on the international stage as a leader in IT, innovation, and technology education, and as one of the best partner in the sub-region when it comes to finding well-trained workers. Since 2016, Gebeya's talented graduates have been working all over the world, developing African and global tech ecosystems.
The quality of its different services has made the company gained visibility and consideration among international stakeholders and investors. Following the fundraising, StartupBRICS met with Mr Amadou DAFFE, CEO and Co-founder of Gebeya.
By Julie Lanckriet & Philippine Leclerc, StartupBRICS
StartupBRICS: We first interviewed you 2 years ago: great things took place for you and Gebeya in the meantime, could you detail them for us?
Amadou Daffe: We essentially kept focusing on our vision, which is to be the sought-after company for capacity building and the creation of extraordinary African tech talents. After 3 years, we have only scratched the surface and we have a lot of work left to do to achieve that goal. Africa is so vast and diverse; the possibilities are endless. Now that others are beginning to realize the potential of our continent, funding for African startups is growing exponentially. We are very excited about the prospect of serving as many startups as possible with the best talent they can possibly find right here in Africa.
"As Africa witnesses a new wave of fresh African startups addressing the fourth industrial revolution, we are at the forefront, tackling social and economic issues through education and capacity building."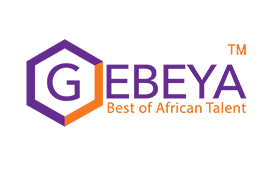 SB: Now, let's talk about the Gebeya of today: how many are you in the team, how many workers do you count on your platform … what are the figures?
AD: We have a staff of around 18 people, and we have over 600 registered talents in our platform, of which ⅓ are working with clients across the globe.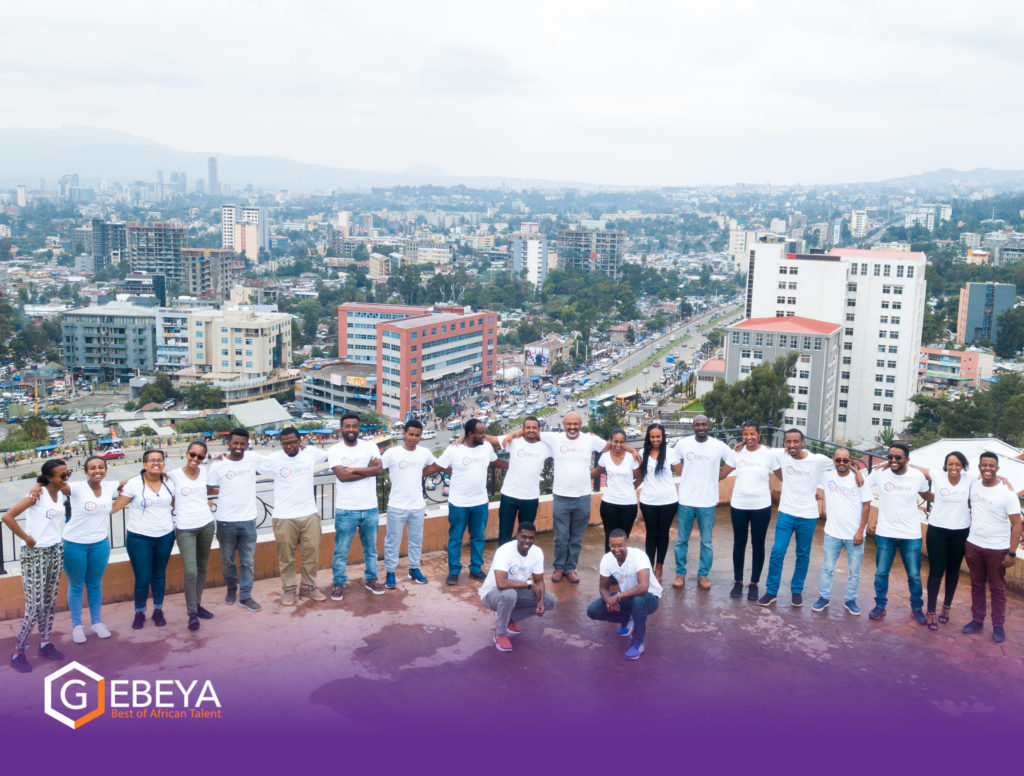 SB : Does the original model of Gebeya remain, or has it evolved along the way?
AD: Our model remains the same, but we are building in parallel the General Assembly and Upwork of Africa. As with every 2-sided platform, you have to constantly learn how to balance both demand and supply. During the first year, we started by building talent through our EdTech model. Then the second year saw the positioning of Gebeya's talents in the marketplace to be hired and tested. The results were very promising as we were able to lock clients from Africa, Europe and America. Now that we have secured Seed funding from reputable VC firms, we are more confident and will be a little bit more aggressive. Having proven the marketplace model, we believe that it is time to launch a truly automated marketplace similar to Upwork.
"After 3 years of hard work, we have only scratched the surface. Africa is so vast and diverse, the possibilities are endless. Now that others are beginning to realize the potential of our continent, funding for African startups is growing exponentially."
Editorial note: Upwork is an online platform that connects businesses of all sizes to freelancers, independent professionals, and agencies for all their hiring needs.
SB: On the training part, have your cursus evolved? How many students do you recruit and what is the value proposition for them?
AD: There have not been any changes made to the model. It is a practical project-based training model with a path to employment or entrepreneurship. Individuals and companies pay us a fee to train them. For individuals, our proposition is simple: you pay us to train you under our Gebeya Professional Track and we can get you a gig within 12 months after graduation. If you don't have one that at least pays back your tuition fees, we give you your money back. We also make sure our graduates are fully competitive in the global market.
We are very selective on the training tracks we offer. For example, we understood early on that there is a high demand for blockchain developers. So we partnered with a few Blockchain companies who supported us in learning how to interact with their protocols. From that experience we created our own curriculum around blockchain technologies and began offering it to our talents who were interested. In the past, we graduated up to 200 students a year in different tracks and tech stacks. This is because we didn't have the capacity to do more. Going forward, we are confident that we can do 300+, at least, in 2020. We will triple the number every year.
"We are very selective on the training tracks we offer. We understood early on that there is a high demand for blockchain developers. So we created our own curriculum around blockchain technologies and began offering it to our talents who were interested."

SB : The first generation of Gebeya graduates has been on the market for some time now: can you tell us where they are and what they do?
AD: We are extremely proud of our graduates, they represent all the elements of a diligent workforce devoted to change and to progress. We are proud to say that some of these talents are truly among the best in Africa. They learned from the best engineers around, who were both their trainers and mentors. Most importantly, they have developed the mindset to become globally competitive. They are experienced, curious, always looking for the next big challenge to overcome. Some of them now work as Frontend, Backend, Fullstack, Technical lead, UX UI, DevOps engineers and the list goes on! Our churn rate is very low for two reasons, first because we let our talents fix their own rates and then add a small commission on top. Therefore, they make as much money as they want. And secondly, they get to work with exciting startups experimenting with cutting edge technologies such as AI (artificial Intelligence) while using modern software development building tools. They work as freelancers, following the model of Upwork.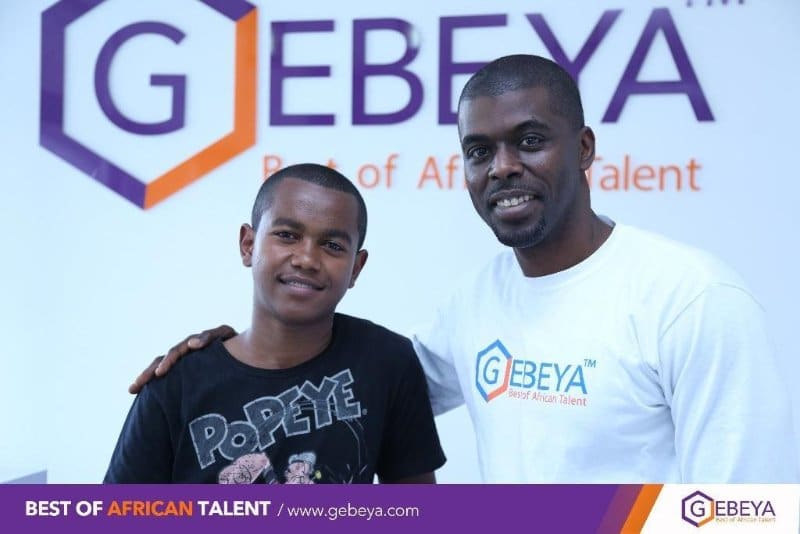 "Our graduates are truly Africa's future shapers, they are skilled, curious, and driven by the desire to build a more sustainable and more successful continent"
SB: Turning to the incubator, what are your success stories, and how many startups were created since you launched it?
AD: So far, we have only incubated one startup: Kukulu Games. We have stopped the incubation model because we realized that we were trying to chew more than we could swallow. Instead we decided to create a new concept called Gebeya Startup (G-startup), which focuses on providing a range of support and services to startups that work with us. For instance, for any given startup we will provide technical due diligence, technical audit, top-notch talent, our experience in raising funds at an early stage, technical mentorship, staff training and other consulting services.

SB: Regarding your clients then, what has been the evolution of your clientele? Is the majority of them still from Africa? What are the new trends and new needs of the market?
AD: Initially we had a 70/30 ratio in the rest of the world and Africa, respectively. As of 2019, it became more balanced (50/50). Our most consistent clients are startups and SMEs (Small and medium-sized enterprises). They like the flexibility and low overhead of having remote distributed talents. The demand is steadily growing as you have seen all over the world. Our main concern is really to be prepared for the increasing demand of top-notch talent in Africa. As more and more African startups get funded and more multinational companies with digital transformation initiatives invest in Africa, we have to be able to supply them with skilled workers.
SB : The recent trends in fundraising are putting Kenya on the spotlight along with Nigeria, South Africa and Egypt. How does it affect your growth with Gebeya being based in Ethiopia, but working very closely with Kenya?
AD: It is not affecting our positioning at all. Ethiopia is our base. We will continue to thrive and break barriers in the country. We have set a few milestones in Ethiopia which opened up opportunities for the country and its tech startup ecosystem to be more visible, hence attracting more funding. Kenya is more of a strategic presence; it is a tough market to penetrate and will be saturated in the next 3-5 years. But it cannot be ignored.
"We figured out a way to pace ourselves for each problem and solve them as they come along. That is the true nature of entrepreneurship and startups: solving problems while creating higher barriers to entry for possible competition."

SB: Congratulations on your last fundraising! Now, what will be the roadmap for the next 2 years?
AD: Well, thanks to the investments of our partners who are all committed to the digital transformation of Africa, we can hope to be at the forefront of the digitization and utilization of Africa's potential. We also plan on scaling up our model by implementing several vital changes to its ecosystem.
"This investment marks a pivotal moment for Gebeya. The company has been strongly committed to bringing the abundant capacity of Africa's youth to light. This investment will enable us to further strengthen the community of top-notch tech talents and position Gebeya as the go-to for other companies as well as startups"
We would also like to export Gebeya training and marketplace services to Francophone Africa as well as launch an online African talent marketplace as I said earlier. This platform will provide substantial transparency for clients in choosing ideal talents best suited for their projects.