Michael Soli and his co-founders don't do things halfway through. No. When they started Polymorph Labs Ghana in 2018, a software development company, they committed themselves to complete what their political leaders often fail to achieve: believing in African talents. Betting on their own potentials, they started a journey that would lead them to develop high tech solutions to health care problems alongside agritech solutions. Michael Soli and his co-founders are what we like to call here at StartupBRICS, serial-entrepreneurs. They are convinced of the relevance of African solutions, the power of education and the importance of believing in their local talents. StartupBRICS met with Dr Soli to talk about a marine data-based app they developed, and much more.
By Philippine Leclerc
StartupBRICS: Michael, we met at a webinar during which you were invited to present an innovative app based on earth observations. Before jumping into its description, can you introduce yourself and your company?
Michael Agbo Tettey Soli: Sure! Polymorph Labs is the name of the startup my co-founders and I created back in 2018 after long sessions of brainstorming together. The driving force in this project was a common vision we had regarding the governance of our country. Today, in Africa, there is countless solutions which are imported from abroad. Take for example the medical field: in Ghana, we import our health solutions from India! We created a startup in the software development area because we are convinced that we have the potential to develop our own solutions. It is unfortunate that our leadership, because of the gap of knowledge around technologies and how it works, fails to appreciate the potential of the younger generation who is capable of building solutions. They believe the West is the only region able to do so but they are mistaken. Imported solutions miss the peculiarities of the continent. For example, most of western app use GPS to locate people but here we don't have the infrastructures required to do that nor the behaviors of northern users: in Africa, common address is very rare.
"My vision demands sacrifice, and it requires me to take action so it can become a reality. And to make sure that software solutions are built for the African communities by Africans, I need to train the talents who will do it."
With this assessment in mind, my team and I decided to prove a point. We don't need to import solutions to Africa because we are capable to build our own directly here. To be able to do so we need resources and especially human capital. This is why I lecture students at the university of Ghana. I train them so they can take up the challenge. I teach Computer Science, mobile app development, web app development, compiling techniques etc… In one regard I'm training the next generation of software engineers. And while doing so, I am showing my students that what they are learning can actually be used to do things that'll impact societies. This is what led the creation of Polymorph Labs. We develop solutions that tackle the basic problems of our society, not only marine sciences! Our solutions aim to manage little problems that we have in Africa which are peculiar to us. Once our leadership start to believe in us, we will scale up and do bigger things!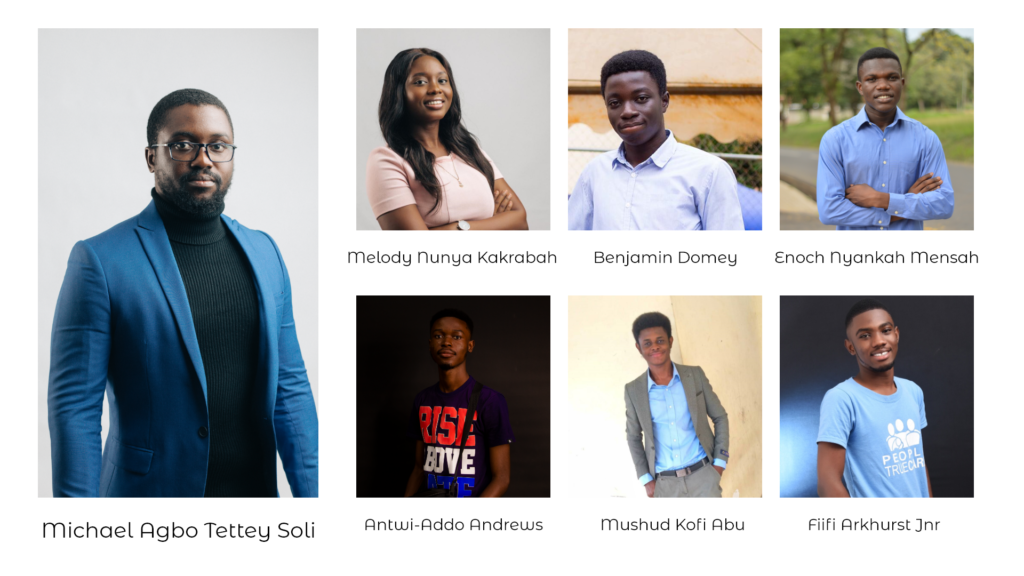 SB: Coming to your app, can you tell us how you ended up developing a tool helping the fishermen?
MATS: The initial idea came through GMES and Africa*. They have a unit in the university of Ghana, at the marine center which is headed by Professor Georges Wiafe. They put out a request in the media for a competition that would solve problem affiliated to the coastal and marine spaces. Polymorph Labs decided to participate, and we presented at first an app called "Ocean Isle". It was a mobile app/web dashboard that allows users to report marine incidences such as an infraction or a crime taking place somewhere by the coast. By taking a picture of it, the incident is geolocated and sent to the headquarter that will then assign this incident to an agent in charge of filing a report for appropriate measures to be taken afterwards. For this solution, we received the 4th place! The other contenders also presented software base solutions such as a new communication tool that allows fishermen to communicate at long range through a special network. There were some excellent ideas! So after the competition, the top 5 gathered to brainstorming with the GMES team about the work we had been doing. It enabled us to see the other issues surrounding the coastal and marine spaces. This is when the fishermen app was born.

* SB Note : GMES and Africa Programme aimed at improving African policy-makers', planners', scientists', business and private sector and citizens' capacities to design, implement, and monitor national, regional and continental policies and to promote sustainable management of natural resources through the use of Earth Observation data and derived information. Source http://moi.govmu.org/gmes/about
SB: Can you describe the app and the process of creation?
MATS: The app was built for the fishermen of the western African coasts. It indicates them the state of the ocean, whether it is safe, rough, or dangerous, by area and by day. Initially the challenge was to communicate the data about the state of the ocean to our users. The first idea was to send text messages to all the fishermen. But during the brainstorming session I quickly realized that it would not be efficient.
"During the brainstorming session I wondered: What happen to the fishermen who did not subscribe to the service? What happen when we don't have their numbers? And what happen if the fishermen don't received the text, if their phone is off or if they don't have it with them?"
The app would miss its goal if we could not reach out to them. So instead of using the system of "information dissemination" -when you send information to the users, which is very costly- we decided to use a USSD service. With this system, the fishermen would be able to dial the code from any phone, at any time, and for any day (our app gives a forecast of the four upcoming days). But we wanted to do more. We figured some people would like to see the state of the ocean visually. With the feature phones, the app only gives you the information (calm, rough, dangerous…), but on smartphone, people can see the state of the ocean on a map with a color code associated with the level of hazardousness. And we added even more features like the Potential Fishing Zones. Thanks to the satellite data and machine learning, we were able to extract new data on PFZ. This allows fishermen to go fishing more sustainably. But note that this feature is not available for everyone, it requires the users to apply for this to GMES.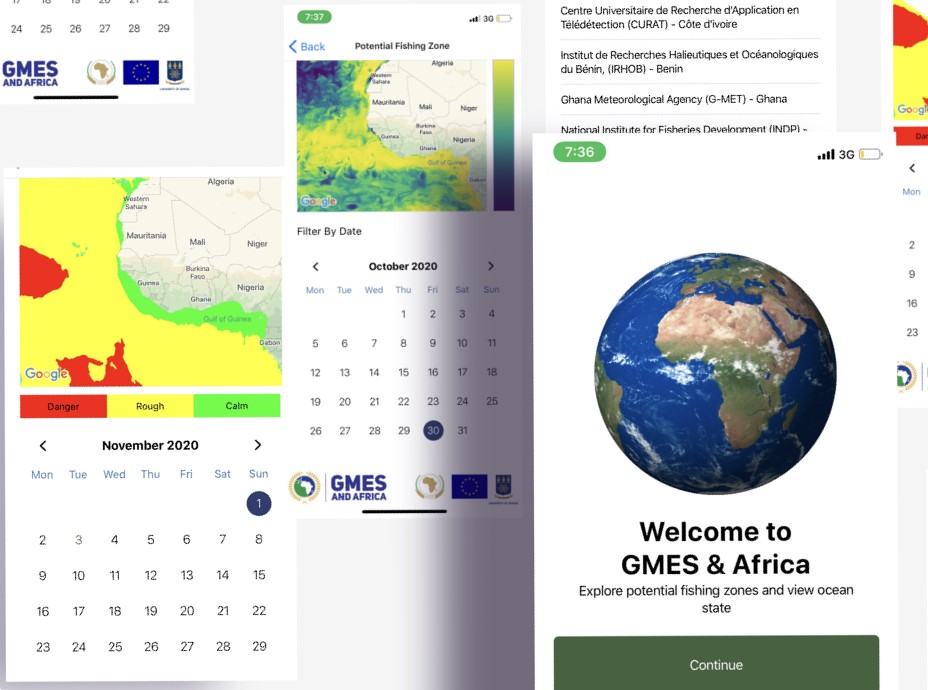 After it was developed, we went out to see the fishermen. We stayed with them to show them the code which is "*920*88#". We even worn and distributed facemasks with the USSD code printed on it to advertise it! This app is very easy to use because people are used to the USSD system.
SB: Are you thinking about adding new features to your app?
MATS: Yes! Another thing to know about the app is that it has the potential to touch all the countries across West Africa! And it's definitely a goal of ours. However, due to financial constraints, it is only available for now in Nigeria and Ghana. The USSD short codes have to come from a telecom company and for Togo, Côte d'Ivoire, Benin, Mauritania and Liberia, it's too expensive for the moment. It'll come soon though!
"Including Interactive Voice Response and local languages to the app were a must. We have illiterate fishermen and people who don't speak the national languages. We wanted our app not to be discriminatory against our users on the basis of their spoken languages"
Polymorph Labs has also worked on a better alternative to written messages which is the Interactive Voice Response. When you dial the code, you receive a voice message, instead of a message, in your preferred language. You can choose between English, French, and Portuguese, but also between local languages among Twi, Ga, Ewe and Fanti, which are the languages spoken alongside the coast of Ghana. We did that because not all of the fishermen are literate, so we really needed to find a solution that would work for all of them. Until today, you would have to explain to them that if they see the number 1 they could go at sea but if they see the numbers 2 or 3 they'd rather not. The IVR system is now ready and will soon go on a pilot phase.
SB: What was the reaction of the fishermen? Have they been using and appreciating the app? And were you able to notice any improvement of their quality of life?
MATS: The adoption by the fishermen was fantastic. During the development of the app we included analytics so we could have a global vision of how it has been used: we have a dashboard with the number of times the USSD code has been dialed, how many times from Ghana, how many from Nigeria etc… And I can tell you that there are thousands of people dialing it on a daily basis. Another good thing about the app is that we don't gather personal information. The first model working with the text message would have but with this one doesn't. We just know that this telephone number dialed the code at this time, and the number of times it dialed the code.
"The adoption by the fishermen was fantastic. We have a dashboard with the number of times the USSD code has been dialed, how many times from Ghana, how many from Nigeria etc… And I can tell you that there are thousands of people dialing it on a daily basis!"
Regarding the consequences, it is harder to say. After developing the app and training the GMES team and users, Polymorph Labs has not been associated with the empirical follow-up. For what we know, the fishermen have now a tool telling them when the sea is safe or not, they are therefore aware of the risks associated with going at sea.
SB: When you first introduced your app during our webinar on marine technologies, you were saying that you did not rely on a business model. What has been your sources of funding? Is this app somehow economically sustainable?
MS: So at first, there was a little financial aid from GMES to help us get the resources needed to set up the solution. Today, we could choose to charge the USSD codes, but we have decided not to. We want the app to keep on being free, so the fishermen continue to use it. Therefore, it doesn't make any money. The GMES aid was a start but I decided to invest my personal funds. My university tutoring and the sale of some products I launched as a freelancer are enabling me to do so. But again, this is the vision of our startup. As much as money is important for the economical sustainability of Polymorph Labs, first we need to make sure that the solution is having the impact we intended it to have. Only then we will start looking for the money. Once our solutions will have gone big, everything will fall into place. We're still very young, and I'm confident about the future! It is worth mentioning though that we are open to investments opportunities!
"The app is not generating money, but it is part of our vision! First make it work and solve the people's problem, and then, think about the money"
SB: You were telling me earlier that Polymorph Labs is developing apps to tackle societal issues. Can you talk about other apps you have been developing?
MATS: We did decide to take every sector of the economy and find solutions to the problems attached to each of them. Among their countless numbers, one of the major problem in Ghana, and at a larger scale in Africa and the world, is health. There are some health care systems of course. In Ghana for instance, there is an Electronic Medical Record system where patients record are stored, there are hospital management systems that manage the day-to day activity of a hospital, and there are health information systems that monitor the state of the country in terms of identifying the breakout of a disease in a certain area etc… All of that run on data but there is a huge challenge when it comes to the continuity of health care. You can go regularly to a hospital; it will have you record either on paper or on computer. However, if you end up in another hospital as a result of an emergency, this one will have no clue of who you are nor of your medical record. The doctors and nurses won't know if you have allergies, if you have a chronic disease, if you were transplanted, if you have diabetes etc… So clearly, this can end tragically. Not having your medical information following you is a major problem.
"Imagine you have to be transported to a hospital you have never been before? Well, the doctors there will know nothing about you and your conditions. They will be likely to give you a drug that would kill you because of this lack of medical information continuity"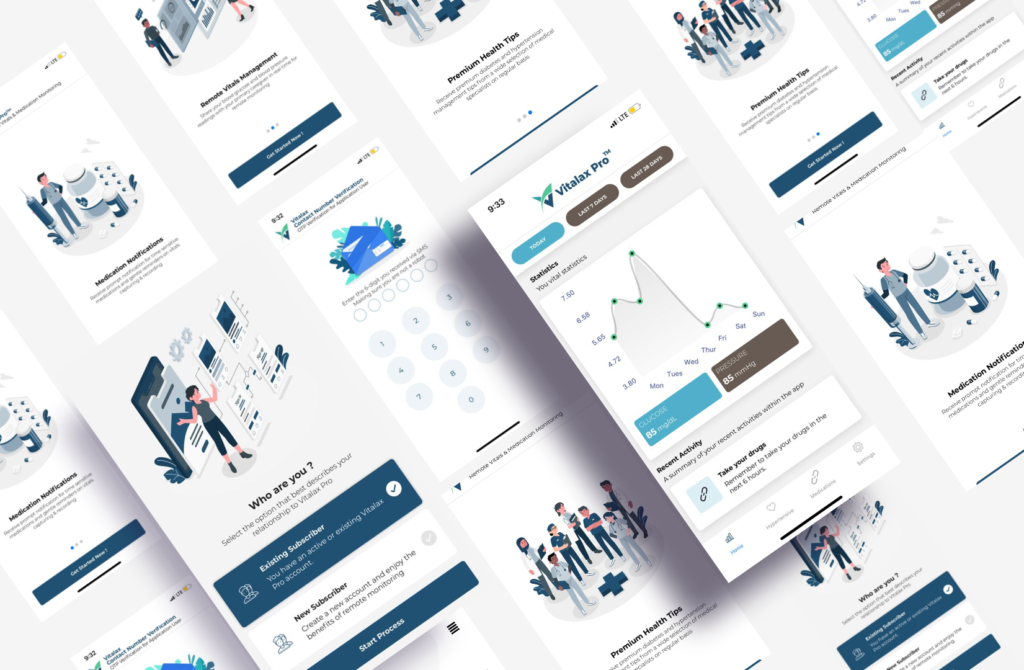 My team and I decided to solve this issue. We built a system that allows patients to move from a hospital to another with their medical file following them through the centralization of medical records. It uses API systems to connect and store patient data. And regarding the hospitals that don't have any system, we will give them one. This smartphone app will have all the patients' information, their diagnosis, their radiographies, their medication, their blood group etc… It will be very secured given the nature of the data at stake of course. For example, on the latest Iphone, we will be using the face recognition to unlock the app. We are currently talking with the Data Protection Organization of Ghana to make sure the way we secure our data follow their guidelines. For now, the app is in beta testing phase and we keep adding modules. We have not launched it yet but we have done demonstrations in hospital, and they were very enthusiastic about it so we hope to launch it during the first quarter of 2021!
Take a look at our article on the digital health record booklet developed by Ouicare in Cameroon
This app is a big project of ours and it requires a national input. But we have developed smaller solutions and in particular a mobile app for diabetic people. In Ghana, when a person is sick with this disease, they have to take their blood sugar level every day, but as soon as they need to be medically checked, they must be hospitalized. To facilitate the follow-ups and the lives of these patients, we provided them with a mobile app that they can use from their house to report their blood sugar rate and blood pressure. This way they don't have to go to the hospital. Their information are recorded and gathered on a dashboard available for doctors and care givers that analyzes their vitals and levels. It also alerts the medical personnel if a patient's sugar rate go beyond a threshold for example. And there is also an emergency button for the patient that gives their geolocation to the care givers.