Our mission is to dignify and professionalize home cleaning, in a region (Latin America) where home cleaners are usually discriminated with no working contract and no proper payment per working time
The home market service is huge, it's estimated to be between $400 – $800 billion in size. The startups trying to win this market have become famous for lawsuits, poor customer retention, long customer service waiting phone lines or outright failure. Is the on-demand platform model really the winning strategy for such a market ? Will customers trust busy parents and students contractors wanting to make extra cash on the week-ends to clean their homes? Let's discover how Hogaru's CEO Matteo Cerra tackles this industry.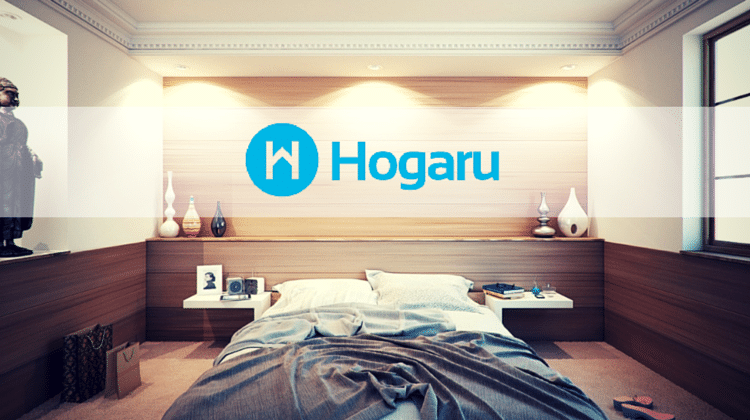 Hello Matteo, could you start with a brief presentation of Hogaru ?
We are a tech based cleaning company. Our mission is to dignify and professionalize home cleaning, in a region (Latin America) where home cleaners are usually discriminated with no working contract and no proper payment per working time. We are a platform but instead of "uberising" the platform like many others do – we are building a cleaning company where we hire people, train them and manage them through technology. We are a "B2C" focused company where 85% of our clients are foyers and 15% are small offices.
How do you source your cleaners and how you attain your mission of dignifying home-cleaning?
We source our cleaners through government programs and NGOs (mostly Volver A La Gente) that work around re-inserting single mothers and victims of the Colombian civil war. We recruit professional cleaners – people that decided to become cleaners and that have prior experiences in cleaning. We provide them with full-time work from 8AM to 5PM Monday to Saturday with a real contract and social protection. During our training, we give them a smartphone for the check-in, check-out so that we can manage them through technology. We only sell 4 hours or 8 hours cleaning sessions so that it reduces the amount of commuting time for our employees.
How do you differ to other on demand cleaning services?
The first main difference is that our cleaners are employees not contractors: they receive social security with a full wage. In my opinion, the platform model for cleaning is problematic because it does not guarantee that the same person will come back to your house. A different cleaner might mean a lower quality of service and consequently the client will lose trust in the platform. We are making sure that it is always the same cleaner coming to your home: it's better for the cleaner and for the household. To achieve this, we build demand before building supply in our marketplace. Consequently, we have 94% of our cleaning slots that are sold at the moment.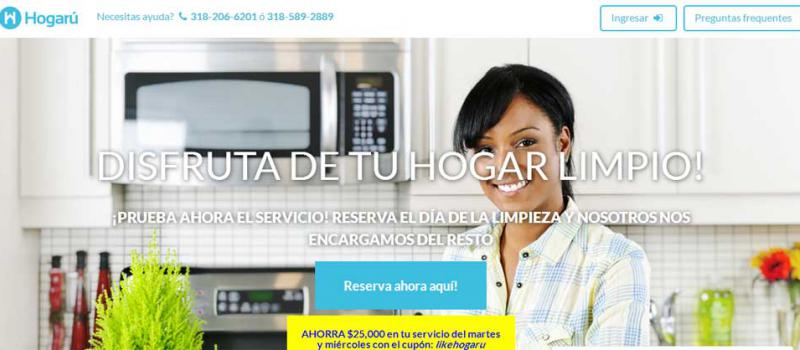 Can you tell me more about Hogaru's latest metrics?
We currently operate 5 500 cleaning sessions per month. We employ 120 cleaners spread over the 3 biggest Colombian cities (Bogota, Medellin, Cali). Cleaning is a very recurrent business: our clients have booked an average of 15.9 session. If we take out clients that have only booked once, this average shoots up considerably. For instance, we have many clients that have been booking 2 cleaning sessions per week for the past year. On the contrary, we observed that when we do a promotion, we acquire clients that book only once because the price looks attractive. We learned from the Homejoy bankruptcy that doing a lot of Groupon discount is attracting the wrong type of clients. The business of home cleaning needs clients that are financially able to book at least 1 cleaning session a week, in other words high retention is key in this industry.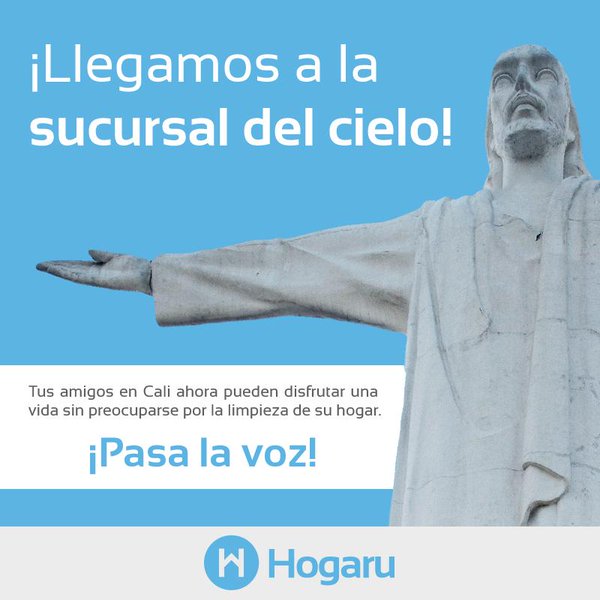 Most startups that succeed in Latin America have a strong emphasis on security such as Tappsi. How do you keep Hogaru safe for your clients?
Indeed, security is very important in South America, people here tend to be more skeptical than in Europe hence they always try to minimize risk. Security is even more important in the cleaning business: the clients need to fully trust the person that will go through your belongings and tidy your house. Our cleaners have many walls to climb to convince us of their reliability. After the sourcing operated by the NGOs, we have 4 HR professionals that interview and background check the candidates (references from past employers, residency check). The recruits will then receive an in-house training program that last 4 working days to fine-tune their cleaning skills and educate them on our technology and culture. At the end, 5-6% of the applications we get receive a job offer.
Cleaning is a very recurrent business: our clients have booked an average of 15.9 session.
Can you tell me a bit about the challenges of starting an entrepreneurial story in Bogota or Colombia?
From a personal point of view, it has been relatively easy to create my business: bureaucracy in Colombia is not huge. One of my main challenge at the beginning was talent: finding people that are smart and disciplined. It does not mean that it does not exist, it's just that we have not been the best at recruiting in the beginning.  The other challenge has been access to capital. Speaking with other founders around the globe, it seems that if you have a team with a good background it is easier to raise capital. We had to prove ourselves a big time before raising our first round (300,000$ with Velum Ventures).

Where would you like to be end 2016 ?
We have 2 priorities for 2016. We would like to break-even in Colombia and expand in a new country (most certainly Peru). In order to do this, we will certainly need to raise a new round of capital.



The largest company in this market

Handy has stated that they are doing 100,000 cleaning jobs / months. Handy has raised $110 million in VC funding so far. On the contrary, Hogaru does 20 times less cleaning sessions (5,500/month) and have raised only $300,000. For the time being, Hogaru does not look compulsively obsessed about growth. They are trying to create the best cleaning company that benefits all stakeholders (cleaners and clients alike). The biggest challenge for Hogaru now is to avoid what Sam Madden has called the "perpetual platform leakage" – where the clients take the working relationship offline rendering Hogaru obsolete.