A new ritual in the worldwide startup ecosystem. Each year in February, the best startups from the emerging markets gather to one new hot spot: Geneva, which hosts next week the second edition of the Seedstars World Competition. StartupBRICS.com attended the first edition of Seedstars World last year and we met and interviewed amazing startups such as Travelatus, a travel startup which could be described as the Festicket of Russia, which gave us some good insights about the Startup Ecosystem in Russia.
In 2014, more than 1 500 start-ups from Eastern Europe, Africa, MENA, Asia and LatAm applied to participate in Seedstars World. Only 36 ones will make it to Geneva. They will fly to Switzerland in a few days to face the jury and try to win $500.000 of investment.
In 2015, StartupBRICS will be back to Geneva to attend the final event during, and we wanted to discuss a little with Alisée de Tonnac, cofounder of Seedstars World. She explains us why you should also be in Geneva the next 4th February.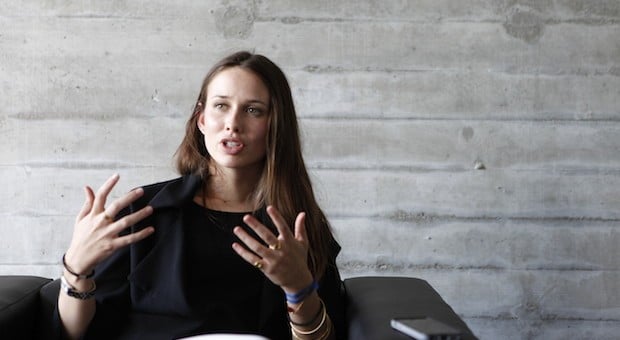 StartupBRICS : Hello Alisée ! Can you present yourself and tell us more about Seedstars World, the annual competition of Emerging, Fast growing Startup Scenes ?
Alisée de Tonnac  : I graduated from HEC Lausanne and obtained my Masters in International Management at Bocconi University. Originally born in France but lived abroad all my life: eight years in Singapore, two years in Silicon Valley, four years in Switzerland & the same time in Italy.  I worked as product manager for luxury brands at L'Oreal Group and also quickly experienced the startup world while working with the Italian team at Voyage Privé, a leading European start-up. After traveling for a year around the world to set up the first edition of Seedstars World in 2013, I am now managing the company and taking it to the next level!
About Seedstars World: From April to December 2014, Seedstars World is travelling to 36 countries to hold startup-pitching events in collaboration with key players in the local startup ecosystems such as Startup Bootcamp, Microsoft and Kyron. At each event an experienced judging panel selects one startup to attend the final of the competition that will be held on 4th February 2015 in Geneva, Switzerland. The 36 startups are selected to attend the acclaimed final event and spend a week in Geneva to receive coaching, undergo due diligence and attend the global innovation conference to showcase their business and compete for the prize of $ 500k in investment.
In parallel, the company has launched the Seedstars World Fund, with the aim to invest in the five best startups that rise to the top following the local selection, bootcamp, and final pitching events in front of a qualified judging panel. Check out our winners at seedstarsworld.com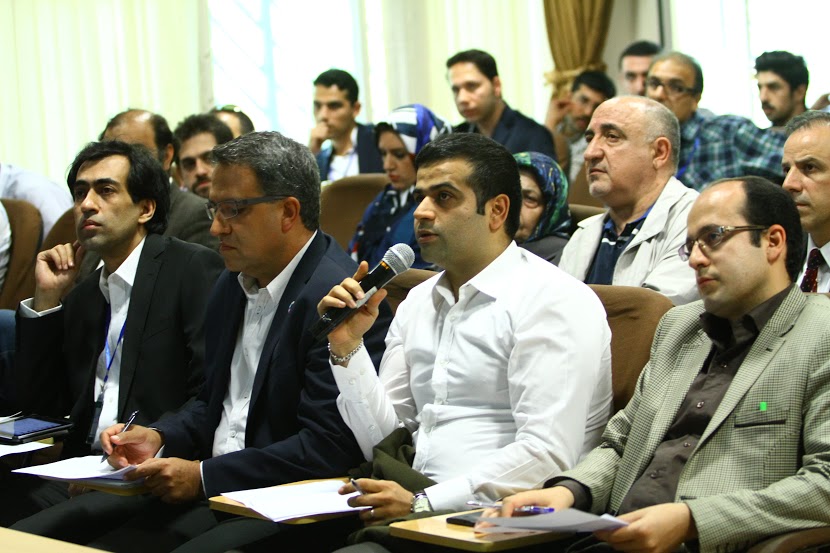 StartupBRICS : Why focusing on emerging markets ? What is your ultimate goal throughout this exciting competition?
Alisée de Tonnac : We are a unique competition because it spots and showcases the most promising startups outside Silicon Valley. It is also a platform connecting investors to the next generation of startup entrepreneurs and offering insights about new startup ecosystems all over the world. The majority of the countries we covered this year are emerging markets and span Latin America, Africa, Eastern Europe, Middle East and North Africa, and Asia. You see, emerging markets are countries of boundless opportunities. We want to be part of that growth and support it, as we believe in the strength and profitability of these markets and these entrepreneurs.
Finally we want to provide a voice for these entrepreneurs and ecosystems that people in Europe and the US don't even know about. We are going to places like Azerbaijan and Rwanda, where the startup scene is very young but full of potential. In some way, our objective is to put all these cities on the tech map!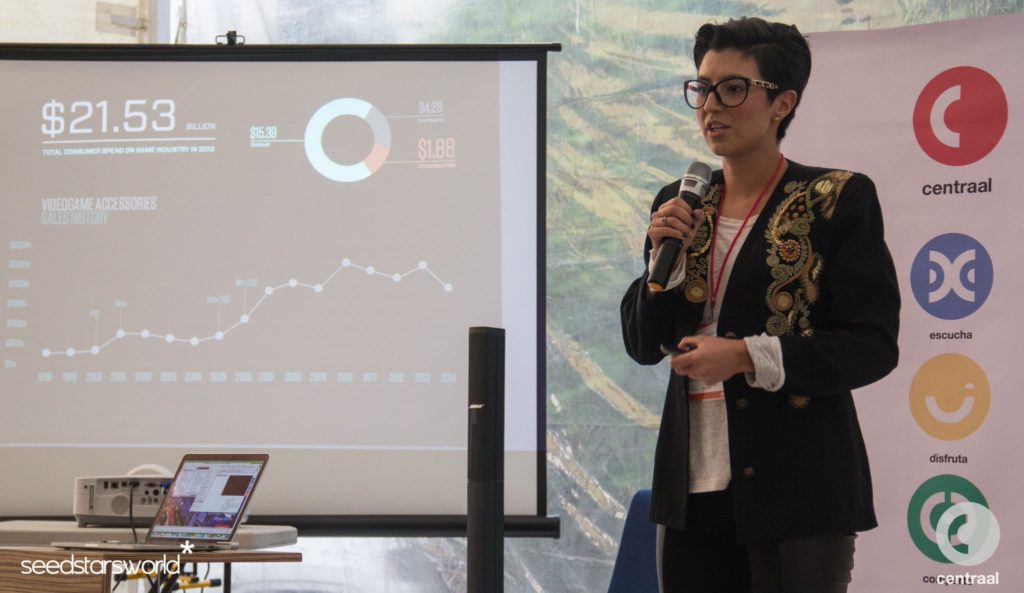 StartupBRICS : Since the last 10 months, your team (hello Julien & Nellie) roamed the world to shortlist the best startups from Asia to Africa to Latin America. 36 of them received their tickets to Geneva You heard a ton of startup pitches since 2013, so the question is: how do you pick the very best ones? What are your main criterias? Innovation, scalability, user traction?…. A little bit of crazyness? 🙂  
Alisée de Tonnac : First, we look for startups under 2 years of age, with less than USD 500K, and an MVP available. So there is no selection in terms of industry! Then, the startups need to impress us with their scalability, whether they are solving an actual problem, and their team's entrepreneurial drive. Don't forget, since we are looking at early stage companies, the most fundamental criteria remains the team!
Yes – maybe the teams we look for indeed share a bit of craziness, but then again as Azim Premji, Indian business tycoon, once said: « If people are not laughing at your goals, your goals are too small ».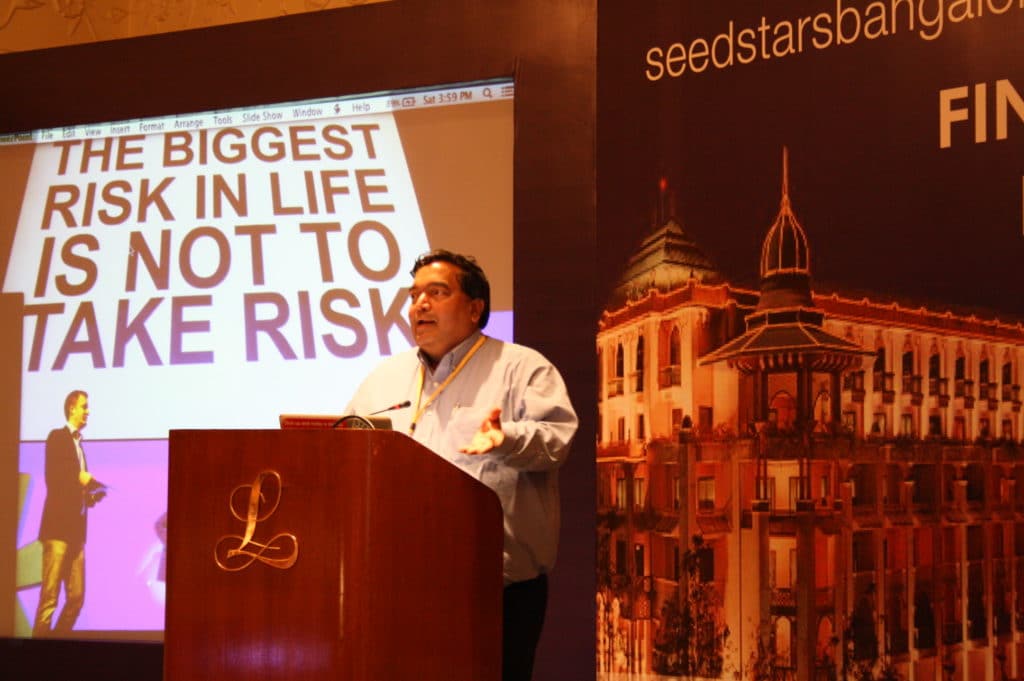 StartupBRICS : Since 2013, you saw ecosystems building up and spreading in emerging markets. We notice that tech hubs are blossoming in many parts of the world, for example in Africa (basically from under 5 to… more than 100 (!) in less than 6 years). From one year to another, could you say that startups from emerging ecosystems are becoming more international, more competitive, more mature, for example, in Africa? By the way which Tech hub have impressed you most? (let me guess, MEST in Accra ? We love them too 😉
Alisée de Tonnac : We seek out the best from emerging startup ecosystems, so often we deal with promising, on-the-rise ecosystems. In Africa, each of these startup hubs is also incredibly innovative: Kenya is at the forefront of mobile money, which has greatly impacted African start-ups, while Nigeria is in close pursuit and has long built its own reputation as a creative, driven startup scene. MEST was definitely the driver of the ecosystem in Accra and the perfect place to see the entrepreneurial drive we've encountered all over the continent in action.
Africa is rapidly changing! Startups ecosystems are growing with more and more incubators and accelerators popping up in large hubs like Cape Town and Nairobi. African startups are also becoming more and more mature, particularly in the mobile payment and service industries. This is attracting more and more EU and US investors, though first movers are usually Diaspora that want to support their roots. We are seeing better, and more experienced investor networks. Recently, Ghana Angel Investor Network (GAIN) was opened, as well as such crowdfunding platforms for Diaspora called Homestrings.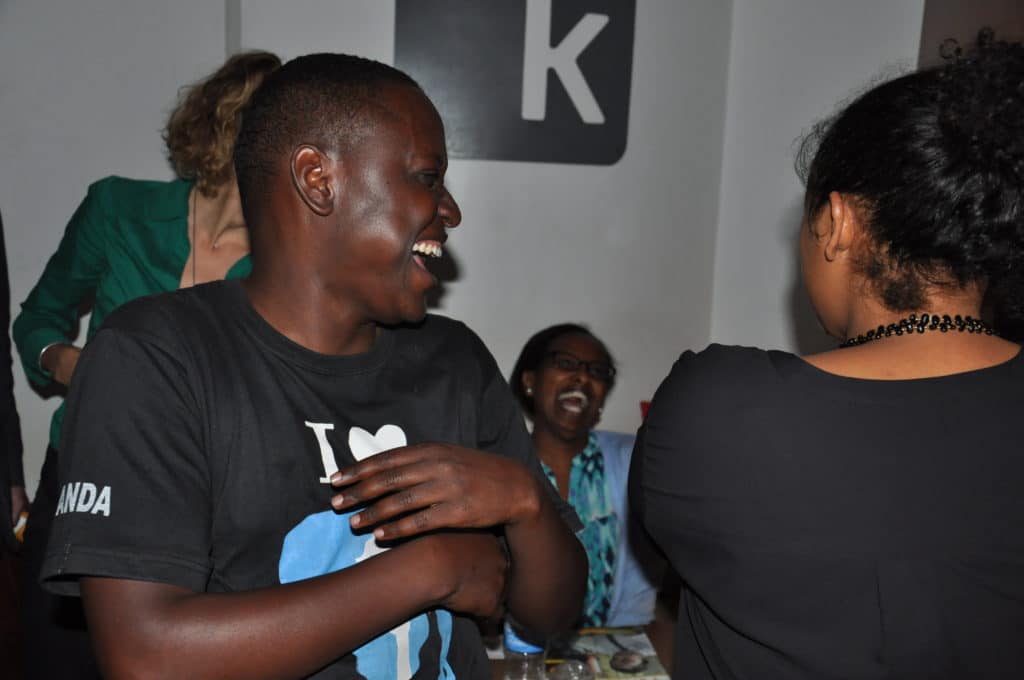 StartupBRICS : Can you tell us a bit more about your newly-launched crowdfunding fund, Seedrs? How do you encourage individuals to invest into your startup portfolio via equity crowdfunding?
Alisée de Tonnac : Our fund that will be a combination between the Seedrs Crowdfund and our own selection of angels. Seedrs is a leading equity based crowdfunding platform in Europe and you can invest with a starting ticket of just £100. Though similar in name, the platform is actually completely independent from Seedstars and Seedstars World. Many of our large scale investors are interested in the portfolio we offer, as many are looking to boost their company through diversification via emerging markets.
During the Seedstars World Final Event, the 36 regional winners will go through extensive mentorship, pitching, and jury deliberation. From these finalists, an expert jury panel  will choose the top companies for an exclusive investment opportunity with the Seedstars World Fund. Essentially, we seek out the top 1% from ca. 1500 startup applications. Our 20 startups from last year have collectively raised USD 14 million post regional event and are now valued at more than 60 million USD.
VCs we've encountered in the past usually commit to 6 to 8 years. This is the standard we hold ourselves to, as will the crowd fund.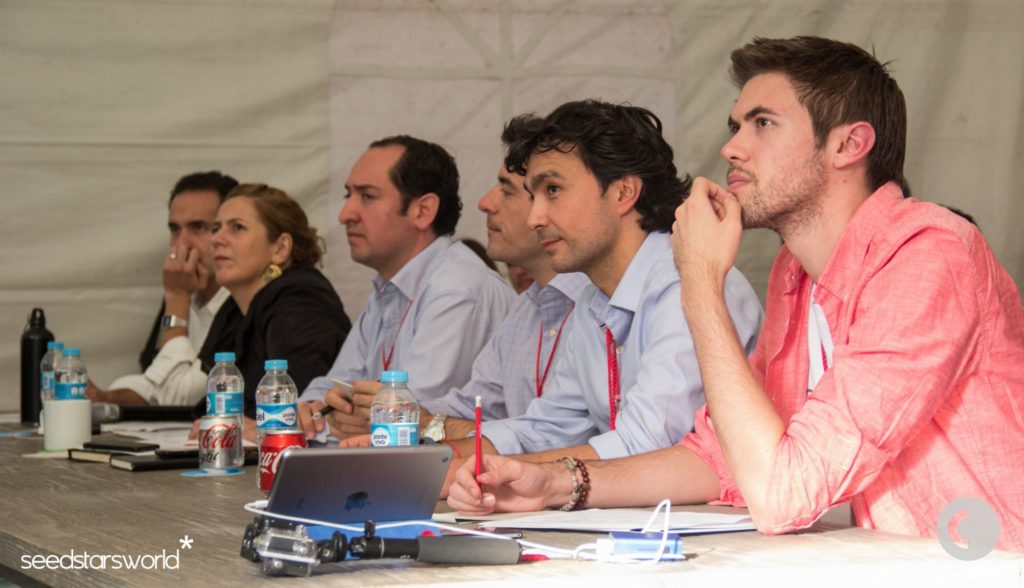 StartupBRICS : Who will be on stage in Geneva? What should we expect in 2015?
Alisée de Tonnac : During the final event, top speakers like Jesse Moore, Co-Founder of M-KOPA Solar, Renaud Visage, Co-Founder of Eventbrite and Jørn Lyseggen, CEO of MEST in Ghana will share their perspectives and insights during the final event. We also have an incredible jury panel lined up: top investors such as Johnny el Hachem, CEO of Edmond de Rothschild Private Equity, Jose Marin the founder of Serendipity Investments and Jessica Thorell of Investment AB Kinnevik as well as leading entrepreneurs such as Pierre-Alain Masson, Co-Founder of Seedstars World, Jens Lapinski, Managing Director of Techstars and Marco Corradino, Co-Founder of Bravofly Group.
For the SSW15 tour, we plan to head to 50 cities! We're adding countries like Egypt and Bolivia and expanding within China. To do this, we are no longer working with a travel team. Instead, we now have continental heads that will work closely with carefully selected Seedstars World ambassadors. These are people we trust and that have proven they are drivers and supporters of their local ecosystems. As they have said, Seedstars World, is now becoming one big family!