In the richest country of Africa, pregnant women and young mothers hold their own not-so-blooming record. They are among the most likely to experiment life-threatening deliveries. While maternal and infant deaths have become a rampant plague in the country, Uche Kenneth Udekwe decided to create Natal Cares in 2018, a social enterprise that leverages on the power of mobile technology and low cost innovation to combat infant and maternal mortality: a response to a life-changing experience. StartupBRICS met with him, as his company has been selected for the Social & Inclusive Business Camp, the accelerator program created by the French Agency for Development and coproduced since 2020 by StartupBRICS and its partners Investisseurs et Partenaires, ScaleChanger and African Management Institute !
By Philippine Leclerc
StartupBRICS: You have been selected among the 55 startups of the SIBC program, that accelerate socially impactful projects in Africa, can you tell us more about Natal Cares and the solutions it offers to fight maternal and infant mortality in Nigeria?
Uche Kenneth Udekwe: Four years ago, I lost my sister-in-law during labor. This horrific experience wreaked me. I quickly felt the need to find answers to the questions I was asking myself about how such a thing was still possible today. I started doing research and I found out that Nigeria is the second country in the world with the highest rate of maternal and infant mortality. These figures result from three major reasons: a broken health system, a broken healthcare information gap in which women fall for superstition beliefs, and several unhealthy delivery practices perpetuated by untrained care givers.
Note SB: According to the World Health Organization, while women in developed countries have a 1 in 4900 lifetime risk of dying during pregnancy, childbirth, or postpartum/post-abortion, the lifetime risk for Nigerian women is 1 in 22.
To fight back against those different issues, Natal Cares offers an all-inclusive solution by bridging the information gap and providing essentials supplies to women. We hold a life-saving message delivery service for pregnant and nursing mothers that is available on basic phones in six different languages that are English, Igbo, Yoruba, Hausa, Pidgin and French. Voice messages are also available for illiterate women. This service is accessible from basic phones so there is no need to have a smartphone or internet, it works via text messages and USSD. These personalized weekly texts remind future mothers of pregnancy follow ups, clinic reminders, child growth and nutrition, breastfeeding, immunization reminders, parenting tips, common symptoms, child health care tips, nutrition guides, family planning tips etc.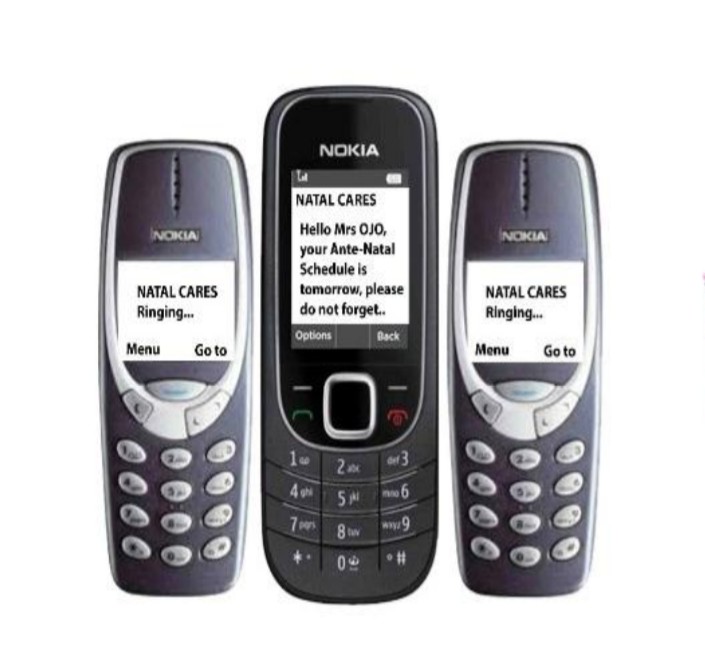 Besides that, we cope with the unhealthy practices by providing a basic, inexpensive Delivery Kit that contains essential supplies for delivery such as mucus extractor, cotton wool, maternal pads… There are a minimum of 12 supplies inside each kit. We wanted Natal Cares to be socially Inclusive, hence the low price of our kits and the ease of access to our services and products: women can register and order their kit online and have it delivered to them, or we directly go to them through community medical centers.
"According to the united Nations, Nigeria is one of the most dangerous country to give birth. Sub-Saharan Africa and Southern Asia accounted for approximately 86% (254 000) of the estimated global maternal deaths in 2017. This is why Natal Cares developed solutions to fight against this plague: our Delivery Kit and our message-delivery system aim at assuring women better delivery conditions."

Uche Kenneth Udekwe, CEO and founder of Natal Cares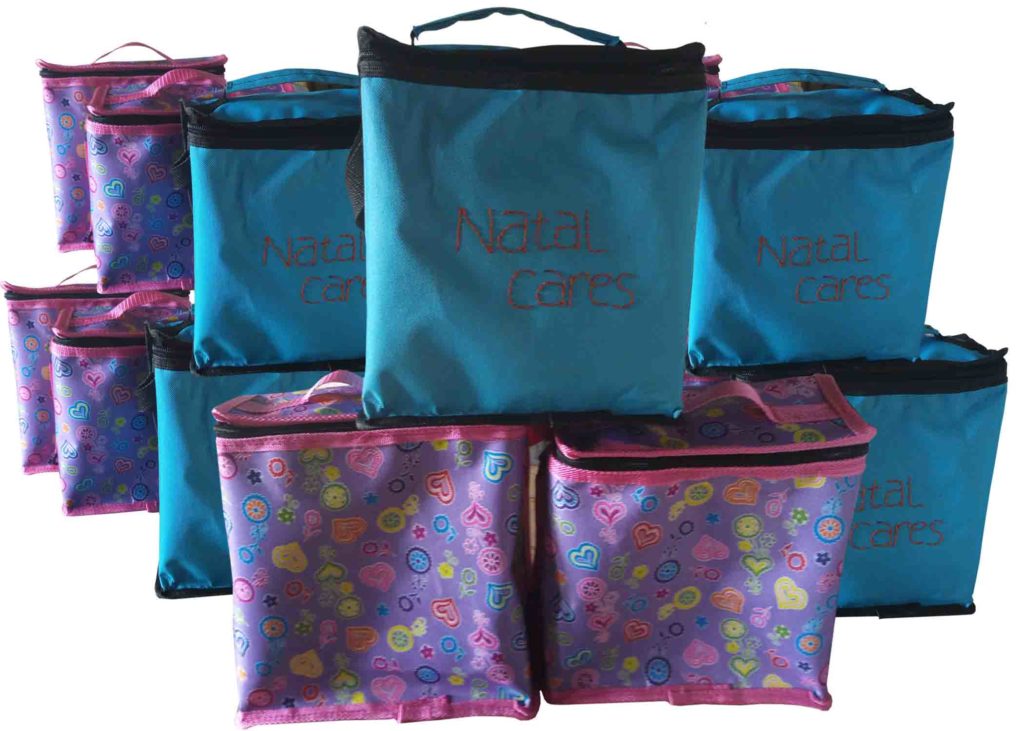 SB: How did you reach out to these women who are excluded from health care systems and how did they react to your services and products?
UKU: Due to the fact that we do not have standard health infrastructures in Nigeria, and more generally in Africa, people who live in rural communities have what is called Traditional Bet Attendance Centers (TBAC). These centers are the backbone of child delivery in those underserved communities. All women gather there when they are about to have their babies. This is why those centers became our means to reach out to these pregnant women and nursing mothers.
"Since the creation of Natal Cares, we have had very positive testimonies from mothers who were able to deliver their babies in the healthiest conditions possible. We have supplied more than 14,000 Delivery Kits so far and we hope to have saved as many mothers and babies".

Uche Kenneth Udekwe
They also enable us to use their list of registered women, so we can know right away what their current month of pregnancy is and text them adequate messages. However, when going there, we face another key contributor to maternal death which is unhealthy practices. People you find in those centers are not properly trained so this is why Natal Cares also trains traditional birth attendants and local midwives on latest delivery methods and techniques. Since the creation of Natal Cares, two years ago, we have had very positive testimonies from mothers who were able to deliver their babies in the healthiest conditions possible. We have supplied more than 14,000 Delivery Kits so far and we hope to have saved as many mothers and babies.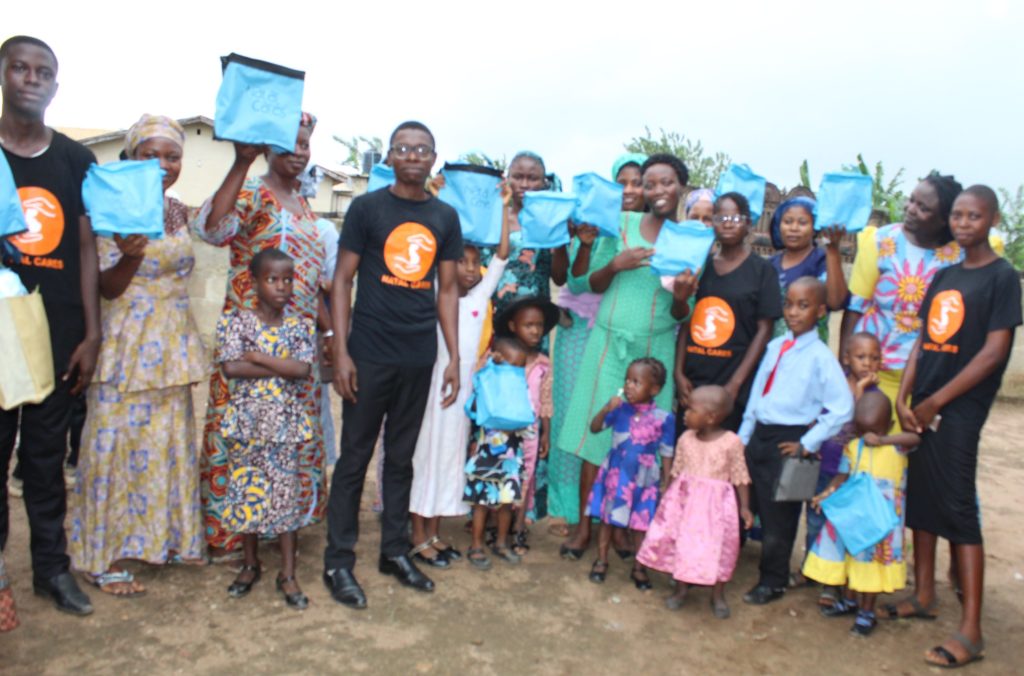 SB: Though your ambitions are social, health still come with a price: what is your business model, and can you give us some figures about your growth and revenues?
UKU: Sure! Although we are a social enterprise, we have a business model which is supposed to ensure our sustainability. It is mainly based on the retail of our Delivery Kit. We made it very cheap because our solutions target the poorest women of our communities and most of the time, it is not easy for them to purchase our kit even if it is only 2 500 NGN (Nigerian Naira) which is about $6. To make it simpler for them to afford the kit, we set a Natal Cares Saving Scheme: we divided the price of the kit in 9 so that pregnant women can only pay 259 NGN (which is less than a dollar) per month and have it paid when their delivery date approach. It has made the purchase of the kit easier for our targeted consumers and it has been very positive so far. We also make money by offering a fee charge for our message service delivery.
By now, I have to tell you that 2020 has not been the best year in regard to our revenues. Today we have reach 1,7 million NGN (about $4,000). But we are very optimistic about the future, as we closed a deal with the government which is going to partner us up with 17 new TBAC centers. Moreover, we have been very active on the international arena through our participation to several fellowship programs. Last year we received a $10,000 grant from the office of the president of Ghana which rewarded social enterprises using tech to reach the Sustainable Development Goals. We also received fundings from the Tony Elumelu Foundation and the Act Foundation.
"We are actively seeking for new partners who will help us reach out to the millions of women still excluded from basics health care services. Accessing new pools of users is our main challenge for the future"

Uche Kenneth Udekwe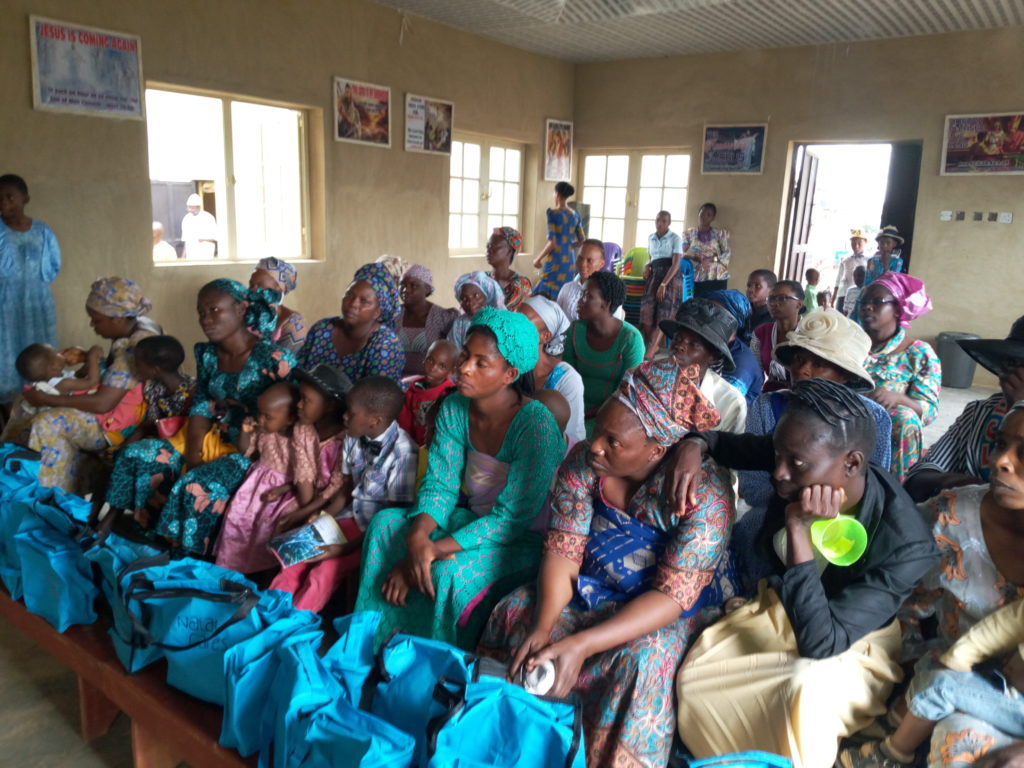 SB: What are your projects for the future of Natal Cares?
UKU: Well, first we would like to release an application for smartphone. We were supposed to have it out two months ago but with the current situation, we had to postpone the date of release. We believe it will be available on the market in January 2021. This app will have a connect-with-doctor feature which will help connect mothers with maternity and childcare providers via our platform. It will also have an immunization tracker to help the mother keep up with the immunization calendar of their newborn. Moreover, as I said earlier, maternal death is not solely a Nigerian problem, but rather an African one. Our goal is to reach the 15 million pregnant women in Nigeria, and the many other women who lack access to healthy delivery conditions throughout the continent. This is why we are currently working with organizations and individuals who are willing to partner us up with foreign users, or who want to franchise for us in other countries. And we are always looking for more partners! Regarding our text message delivery system, we would also like to add languages, especially for French speaking African countries where mortality rates are as serious as in English speaking ones.
"Maternal and infant mortality is a major problem in Africa. Therefore, our dream would be to become a global company that relies on the use of reliable technology and low-cost innovation to fight against this plague throughout the continent"

Uche Kenneth Udekwe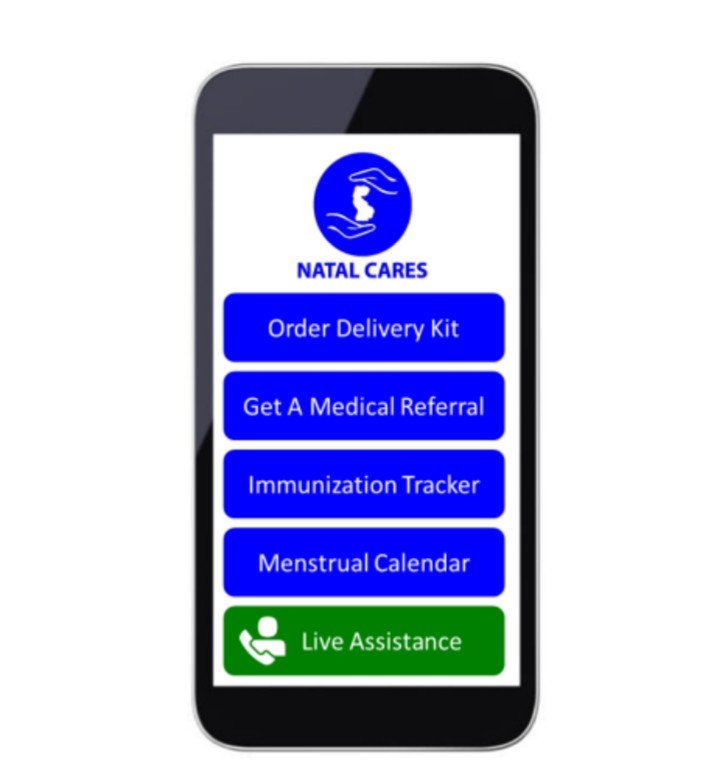 SB: With the Covid-19 crisis, you have been particularly involved among rural communities, can you tell us more about the initiatives Natal Cares developed to fight against the virus?
UKU: Because of our work we have always been close to the rural communities which are very isolated. Throughout this work we were able to identify the main problem of Africa today: ignorance. It is the case when it comes to child delivery, and so was the case with the Covid-19. People often believe that the virus is not real, or that it is only a White people disease, or that it is a punishment from God against the elites and corrupted people. As a result, basic health guidelines and safety measures have hardly been followed. And this is where Natal Cares took action. We used the same principle as for our Delivery Kit, and simply changed the list of supplies to turn them into a Covid Kit! Hand sanitizer, face masks, hand gloves, disinfectant and other supplies can be found in those. We were able to distribute our Natal Cares COVID-19 Preventive Kit to more than 100 beneficiaries in 9 communities in Akure (Ondo State) thanks to the support of our partners: LEAP Africa, Citibank, and Dow Chemicals.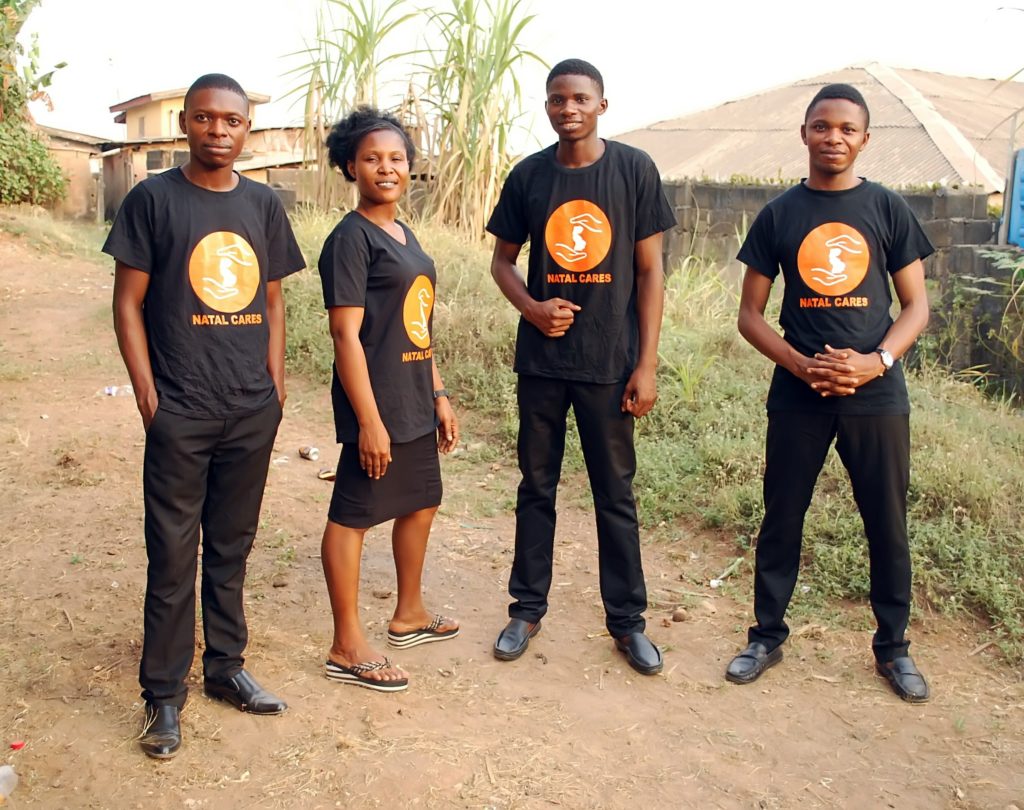 SB: Earlier this month, you were one of the very few people "physically' invited to the BpiFrance BIG event, during which our founder, Samir Abdelkrim, took the floor to talk about the use of data in Africa. What did this international experience mean to you and the growth of Natal Cares?
UKU: I have to say that going to the Accorhotels Arena in Paris, was my first time in Europe and it was delightful. It was a great opportunity for me to meet new people and investors, and network at an international scale. For instance, I was able to meet with the French ambassador for Economic Partnerships with Africa, Emmanuel Cohet, and listen to President Emmanuel Macron's and President Uhuru Kenyatta's speech. Africa hold an important space during the summit, so it was really easy to find people with shared interests and willing to help startups like Natal Cares scale up. It was a very good experience.